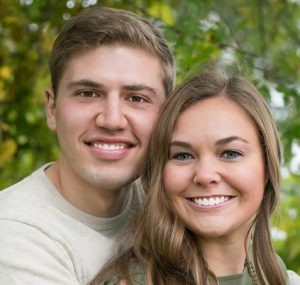 Reid's connection to the Coulee Region started at an early age – he was born in La Crosse and spent his early childhood in Tomah. As for radio, you might say he was born into that, too — His Mom & Dad started Mix 96 from scratch in 1991.
Chelsey Lynn attended UW-L and really enjoys the river, bluffs (This truly is God's Country) and nightlife.
We just got married July 2019!  We love watching the Badgers, Brewers, Bucks, and our favorite team is the Packers. We also enjoy tossing around a football, boating, campfires, concerts and traveling.
Besides being on the air with music, Reid also calls games for some local sports teams.
We'll talk to you in the morning!